Information
Team
Haas F1 Team
Base
Kannapolis, United States
Power Unit
Ferrari
Car
VF-17
Haas
Drivers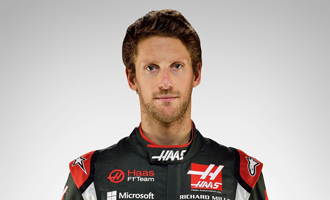 Hoping to repeat its debut success
As the first new Formula One team for six years, and the first American squad since 1986, Haas F1 made its debut season in 2016.
Unlike the previous new Formula One entrants, Virgin (now Manor), Lotus (which became Caterham) and HRT, Haas F1 had both a serious budget and a unique relationship with Ferrari. The American squad, which is owned by Gene Haas, who founded the machine tool company, Haas Automation, uses Ferrari power units and other numerous systems incorporated into a chassis produced by Dallara.
Haas F1 made a massive impression in 2016 as it scored 29 points – all of which came courtesy of Romain Grosjean – and it did not encounter the problems faced by other Formula One debutants of recent times.
The team has replaced Esteban Gutierrez with Kevin Magnussen for 2017, where it will be hoping it can repeat its success in a crowded midfield scrap.